<!- mfunc feat_school ->
Featured Programs:
Sponsored School(s)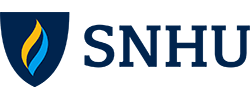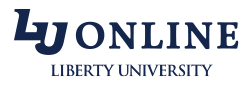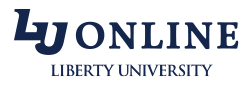 <!- /mfunc feat_school ->
Like local and state law enforcement professionals, those in federal law enforcement investigate crime and protect U.S. citizens — but on an entirely different level. Tasked with taking down drug organizations, investigating terrorism, protecting borders and cracking down on cyber crime, federal law enforcement is a job like no other.
Law enforcement stakes are much higher at the federal level, and that means a better career with higher pay and more opportunities. However, it also means you'll have to work harder and prove that you're capable of meeting the exceptional challenges that come with a career in federal law enforcement. Federal agencies expect the best, and they demand it, accepting only the candidates that can demonstrate a background of excellent education, a clean record, and good health. If you've ever dreamed of working for the FBI, DEA, ATF, or border patrol, federal law enforcement is a path you should consider — but you'll need to prove that you have what it takes.
About This Guide
In this guide to federal law enforcement careers, you'll learn everything you need to know about getting started in federal law enforcement, including:
Why working in federal law enforcement is an attractive career
Expert advice for starting your career in federal law enforcement
College degrees considered desirable by federal law enforcement agencies
Internships and programs that can help you get started in federal law enforcement
Requirements and disqualifications common among federal law enforcement agencies
The most popular job titles in federal law enforcement
Overview of major employing agencies in federal law enforcement
Working in Federal Law Enforcement
Law enforcement professionals are entrusted with the safety and lives of U.S. citizens, and that's a significant responsibility in any jurisdiction. However, at the federal level, the protection offered by law enforcement can make a difference for hundreds, even thousands of individuals at a time as major crimes like espionage, drug trafficking, serial killers, and organized crime are thwarted. The ability to have such a significant impact is a reward in itself, but the benefits of working in federal law enforcement don't stop there.
The Benefits of Working in Federal Law Enforcement
Law enforcement careers are available at the local and state level, and even in the private sector. What's so special about federal law enforcement? Our experts say working in federal law enforcement includes a number of benefits that can really make a difference, like more opportunities, better salaries and the ability to relocate. The most significant benefits of working in federal law enforcement include:
Special salary rates due to expected overtime and relocation expenses
Larger annual salary increases
Larger pension and retirement packages
Diversity of opportunities
More lateral opportunities in other agencies
Easier ability to relocate
Broader range of cases to work on
More job security
How Can You Start a Career in Federal Law Enforcement?
Working in federal law enforcement has obvious benefits, but there are strict requirements and disqualifications that can make entry difficult. Additionally, top positions within federal agencies may be very competitive. How can you make sure you have the best chance at a career in federal law enforcement?
<!- mfunc search_btn -> <!- /mfunc search_btn ->
There are strict requirements and disqualifications that can make entry difficult
"In terms of an applicant's background, the better a person's education and experience — and the cleaner his or her record — the easier it will be," says PeopleG2 CEO and founder Chris Dyer.
"Good grades and relevant internships, perhaps with local law enforcement, would enhance any student resume and put him or her in line for such employment," adds Joblink of Maryland executive director Elliot Lasson. Students should also be careful to keep a clean record and digital presence, he says.
Lasson adds that developing relationships with professors and other faculty members is key. "Many are adjuncts with day jobs in federal law enforcement," he explains. These relationships can help connect students with internship opportunities.
The hiring process may be dictated by the need for personnel in specific agencies, as well. Excelsior College School of Public Service Criminal Justice and Military Studies senior program director Dr. Michael Verro points out that the Department of Homeland Security hired thousands of new employees as it was formed, but other agencies, including the FBI, DEA and secret service, will hire less frequently and only as needed.
Verro suggests that students can increase their chances of being hired by gathering experience in local or state agencies, receiving advanced degrees or specializing in an area that is germane to the agency to which they are applying. He notes that there are also advantages for military veterans in the field of law enforcement. Veterans are usually given credit for their service, and years may be deducted from hiring age limits based upon their time of service.
Preparing for a Career in Federal Law Enforcement
Are you ready for a career in federal law enforcement? Making the decision to join a federal law enforcement agency means you'll need to prepare yourself in a number of ways – both physically and mentally. To begin with, you'll need a strong educational background, a clean record of excellence and good health. You'll also need to take advantage of special opportunities to develop your skills, such as internships and other programs, which can be the key that gets you in the door of federal law enforcement.
Federal Law Enforcement Degree Programs
Careers in federal law enforcement offer a bright future. How can you qualify to join the ranks of law enforcement at the federal level? It begins with a great education. Our experts recommend pursuing degrees in criminal justice and considering specializations or certifications that can set you apart from the pack. The following degrees are considered an asset in federal law enforcement:
Criminal Justice
International Affairs or International Relations
Accounting
Computer Science or IT
Law
Psychology
Police Science
Homeland Security
Criminology
Public Safety
Emergency Management
In addition to specific degrees, choosing to take courses in high-demand areas can be a benefit to your career in federal law enforcement. Courses including emergency management and cyber security are solid choices to add to your federal law enforcement degree plan.
"Federal law enforcement, in particular the FBI, has a grave need for college graduates with degrees and specialties in cyber security," says career coach Sarah Weinberger. "The FBI lacks individuals trained in cyber security. Other branches, such as Homeland Security, CIA and others, also have a need in this area."
Desired Degrees by Federal Law Enforcement Agency
A degree in criminal justice is a smart move for any student interested in a federal law enforcement career, but federal agencies have specific needs and may have a preference for more specialized degrees. The following chart details preferred degrees for each agency. It's a good idea to contact agencies directly to confirm the educational background required for your desired position.
| | | |
| --- | --- | --- |
| Degree | Occupations | Agencies |
| Finance, Business Admin, or Accounting | Contracting Specialist/Officer | Army, USMC, USAF |
| | Acquisitions Specialist | Navy |
| | Financial Manager | USCG |
| | Financial Analyst | DoS, Treasury, DOE, DHS |
| | | ODNI, FBI, CIA, DIA, NGIA, DEA |
| Computer Science or Math | Scientist | CIA, DIA, NGIA, NSA |
| | Informational Assurance Specialist/Officer | DHS, FBI, NGIA, NSA |
| | Network Operations Specialist | NSA, DHS |
| | Information Technology Specialist | CIA, DHS, DIA, FBI, NSA |
| | Mathematician | NSA |
| | Intelligence Analyst/Officer | CIA, DIA |
| Computer, Mechanical | Computer Engineers | CIA, DIA, FBI, NSA |
| Electrical or Electronics | Mechanical Engineers | CIA, DoE, NGIA |
| Engineering | Electronics Engineers | Navy |
| | Electronics Technician | FBI |
| Nuclear Engineering | Nuclear Engineer | DoE |
| Chemistry | Forensic Chemist | FBI, DEA, DoE |
| Biology | Forensic Biologist | FBI, DoE |
| Political Science, Int'l Studies | Intelligence Analyst/Specialist | CIA, DIA, FBI |
| | Political Analyst | CIA |
| Physical Science | Intelligence Analyst | FBI |
| | Physical Scientist | DoE |
| Foreign Language or Regional Studies | Cryptologist | USAF |
| | Foreign Area Officer | Army |
| | Foreign Language Interpreter | CIA |
| | Foreign Language Instructor | USCG |
| | Foreign Language Translator | DIA |
| | HUMINT Collector | DHS |
| | Intelligence Analyst | DoS |
| | Linguist | DEA |
| | SIGINT Collector | FBI |
| | Sign Language Interpreter | USMC |
| | Toponymist | NGIA, NRO, NSA, Navy ODNI |
(Office of the Director of National Intelligence)
Internships and Special Programs for Careers in Federal Law Enforcement
Internships are a great idea for students
A relevant degree and solid record are a good foundation for success in federal law enforcement, but there's no substitution for experience. Internships and programs designed to help students and recent graduates transition into federal law enforcement careers are ideal for finding opportunities for federal agencies. In fact, some internship programs are specifically designed by federal agencies, and many offer direct paths to employment in federal law enforcement.
"Internships are a great idea for students," says Dyer. "Not only do they provide students with a chance to gain valuable experience and mentoring from someone in the field, students who complete internships also have great insight to determine if the day-to-day work really fits for their long-term career interests."
Internships and other opportunities for students and recent graduates interested in federal law enforcement careers include:
Additional opportunities may be available. Federal agency websites can provide the most up-to-date information on internships and student jobs:
Federal Law Enforcement Requirements: Qualifications and Disqualifications
Federal law enforcement professionals have a serious job to do, and federal agencies are understandably choosy about the individuals invited to join their ranks. That means you'll have to meet certain standards set by the federal government and individual agencies. These standards typically include qualifications, and more often, disqualifications that determine whether you're fit for service.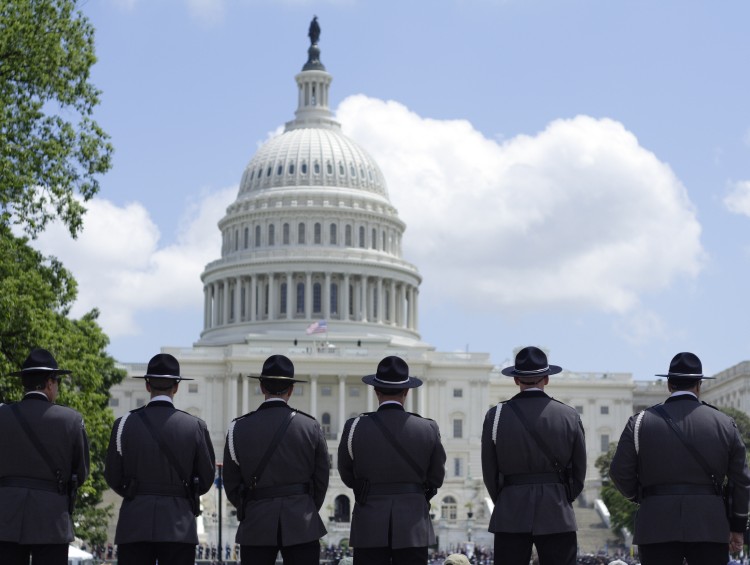 The most basic of requirements for work in federal law enforcement is a clean record."Generally, previous convictions for felonies and more serious misdemeanors may disqualify a potential candidate," says Verro. "Also, a history of illicit drug use or any other issues that may be bought up later to discredit an officer may be considered during the hiring process."
Your health is also a major factor, as federal law enforcement positions are often physically and mentally demanding. "Known medical issues or injuries that might prevent a person from performing certain functions of their job may also preclude a candidate from being hired," adds Verro.
Qualifications for Federal Law Enforcement Careers
The requirements for individual positions within each agency will vary based on specific needs and demands, but in general, you can expect the following requirements for employment in federal law enforcement:
Be a United States citizen
Be younger than 37 years of age at the time of appointment. Currently employed federal employees may receive an age waiver; however, it's usually only for a lateral move from one law enforcement agency to another.
Successfully pass an extensive background investigation
Successfully pass a comprehensive physical examination
Successfully pass a pre-employment drug screen
Sign a mobility statement agreeing to move where you're assigned
Disqualifications for Federal Law Enforcement Careers
Are you prepared to become a federal law enforcement professional? Make sure that none of these disqualifications applies to you.
Prohibited firearm status: Federal law 18 U.S.C. 922g lists nine different types of individuals who are prohibited from possessing a firearm or explosives. This disqualifies you from service for ANY law enforcement position at the federal, state or local level. Individuals who have a prohibited firearm status include:

fugitives
unlawful users or addicts of a controlled substance
individuals who have been admitted to a mental institution or adjudicated as mentally defective
illegal aliens, or those admitted to the U.S. under a nonimmigrant visa
dishonorably discharged soldiers
former U.S. citizens who have renounced citizenship
individuals subject to a court order for harassing, stalking or threatening as a credible threat to a partner or partner's child
individuals convicted of domestic violence misdemeanors

Misdemeanors that involve perjury or false statements (varies by agency)
Bad credit (varies by agency)
Default on a federally-insured student loan
Drug use: Varies by agency; generally, quantity and type of drugs are a factor. In recent years, many agencies have become more lax on their drug policy to allow for consideration of more applicants.
Failure to register with the Selective Service System: Males only
Lying about your background: This can be as simple as forgetting to report a minor traffic ticket you got years ago.
Medical and Physical Requirements and Disqualifications for Federal Law Enforcement Careers
In addition to background requirements and disqualifications, your physical and mental health is important when qualifying to work in federal law enforcement. In general, you must be in excellent health to work with federal agencies. Many medical conditions are evaluated on a case-by-case basis; however, vision and hearing requirements are not likely to be waived in most situations.
The medical qualifications listed below are standard for the 1811 criminal investigator position. This special agent position spans a number of federal agencies, and it has strict requirements. Please see agency websites and application processes for agency-specific medical qualifications.
Cancer
Cancer conditions are reviewed on a case-by case-basis.
Cardiovascular System
The following cardiovascular conditions may result in disqualification:
Use of a pacemaker or prosthetic valve
Coronary artery disease
Hypertension
Specific electrocardiogram findings, including blocks, fibrillation or brachycadia
Valvular heart disease
Pulmonary embolism
Congestive heart failure
Congenital abnormalities
Aortic aneurysm
Dermatology
The following dermatological conditions may result in disqualification:
Albinism
Severe chronic dermatitis, such as eczema or psoriasis
Cosmetic disfigurements such as severe scars or burns with results in restricted flexibility, grip, movement, etc
Scleroderma
Severe skin infection
Endocrine and Metabolic System
Excesses or deficiencies in hormone production that produce metabolic disturbances may interfere with job functions and become a disqualification. Disturbances may have an effect on weight, energy, or ability to handle stress. Other conditions in hormonal or metabolic function and response that may have an adverse effect on essential job functions may result in disqualification. Endocrine and metabolic conditions are reviewed on a case-by-case basis.
Hearing
Must be able to hear in both ears
In frequency range of 500-2000Hz, the deficit should not exceed 30 decibels in either ear
At 3000Hz, the deficit should not exceed 40 decibels in either ear
Complete hearing loss in one or both ears will result in disqualification
Hematology System
Hematology system conditions that may result in disqualification include:
Anemia
Bleeding disorders
Thrombocytopenia
Hemoglobinopathies
Multiple myeloma
Systemic lupus erythematosus
Musculoskeletal System
Any condition that severely limits movement and has an adverse effect on performance of essential job functions will generally result in a candidate's disqualification. An orthopedic evaluation with imaging and/or electrophysiological (EMG) studies may be necessary to determine the extent of physical limitations. Musculoskeletal conditions are reviewed on a case-by-case basis.
Neurological System
Diseases or conditions affecting the central or peripheral nervous system that impact essential job functions may be disqualifying. Conditions including a loss of cognitive function, muscle strength, motor skills or speech are most often disqualifying. A medical evaluation by a neurologist and/or neuro-psychologist may be required. Neurological conditions are reviewed on a case-by-case basis.
Psychiatric Disorders
Psychiatric disorders that affect judgment or cognitive function, or any disorder that interferes with essential job functions, is likely to result in disqualification. Psychiatric conditions are reviewed on a case-by-case basis. Disqualifying psychiatric disorders may include:
Delirium, dementia, amnesia and other cognitive disorders
Major depression
Manic-depressive disorder or bi-polar disorder
Panic disorder and other anxiety disorders
Schizophrenia and other psychotic disorders
Respiratory System
Respiratory system conditions that may result in disqualification include:
Forced vital capacity (FVC) and/or Forced expiratory volume at one second (FEV1) that reflects evidence of a significant obstructive or restrictive disorder
Asthma controlled by medication will be evaluated on a case-by-case basis
Pulmonary tuberculosis (TB)
Chronic bronchitis
Lung abscess
Spontaneous recurrent pneumothorax
Emphysema
Sarcoidosis
Pulmonary embolism
Pulmonary infarction
Lung tumors
Pneumonectomy
Vision
Corrected distant vision must be 20/20 with both eyes viewing
Distant vision acuity must be better or equal to 20/100 in each eye without correction
Peripheral vision must be normal
Ophthalmologic conditions that may result in disqualification include, but are not limited to:
Problems with color vision (may require testing)
Complete loss of vision in one or both eyes
Corneal abrasions, dystrophy, scars or ulcers
Retinal detachment
Glaucoma
Night blindness
Double vision (diplopia)
Other Systems
Any disease or condition that interferes with safe and efficient job performance may be considered disqualifying. This can include conditions in the gastrointestinal and genitourinary systems, as well as head, nose, mouth, throat and neck. These conditions will be reviewed on a case-by-case basis.
Medications
Individuals with medication requirements will undergo evaluation to determine whether drug use will adversely affect job performance. Any drugs with the potential for addiction taken for extended periods, or medication prescribed for chronic conditions, are likely to be disqualifying. These may include narcotics, amphetamines and barbiturates.
Please review specific medical requirements and disqualifications for the federal agency and job you're interested in, as requirements may vary. If you're currently pursuing employment with a federal agency, it's a good idea to submit a statement from your personal physician that explains any treatment details you may have, as this makes it easier for review officers to work on case-by-case determinations.
Federal Law Enforcement Occupations
Federal law enforcement careers are available in a wide variety of departments and agencies, and include a number of different job titles. The federal employment system utilizes job series IDs, which identify job categories used across all federal agencies. Of these, approximately 40 fall under federal law enforcement. Learn more about some of the most popular federal law enforcement job series with the following job descriptions:
Learn more about available job series, their requirements, and descriptions from the U.S. Office of Personnel Management.
The Federal Law Enforcement Pay Scale
The majority of federal law enforcement professionals are paid from either the Law Enforcement Officer (LEO) schedule or the General Schedule (GS).
A minimum of a bachelor's degree is a standard requirement across the board, although each department/agency within the federal government hires and advances law enforcement professionals differently. For example, Customs and Border Patrol (CBP) pays border patrol agents on the LEO schedule and starting salaries begin at the GL-7 level, while CBP officers are paid on the GS schedule and starting salaries for these professionals begin at the GS-5 level.
(Note: A number of federal law enforcement agencies have their own salary schedules, including the Capitol Police, Judicial Branch, and Secret Service Uniformed Division. Be sure to consult agencies directly to find out more about available pay scales.)
Base salary is just one factor when determining a total compensation package for federal law enforcement officers. Overtime pay, locality pay, and premium pay (Sundays, holidays, and night shifts) can significantly increase salaries for these professionals – often by $10,000 or more annually.
Law Enforcement Availability Pay (LEAP) can also greatly increase the salary of federal law enforcement officers classified as criminal investigators. This pay is similar to overtime and is offered to criminal investigators due to the number of unscheduled hours they work. LEAP is calculated as your base law enforcement salary plus 25 percent. To qualify, you schedule must be pre-approved and work an average of two hours a day of overtime. LEAP pay is typically only approved for special events, including security details and conferences.
Choosing a Federal Law Enforcement Agency
Federal law enforcement occupations are available with a variety of federal agencies, ranging from the Federal Bureau of Investigation to the Department of Homeland Security. Here, you'll learn about what major federal law enforcement agencies have to offer, and the opportunities you're likely to find with each of them. Consider how each agency's work may fit with your career goals and desired lifestyle to make the right choice.
Though these agencies may be among the most popular and high profile in federal law enforcement, you certainly aren't limited to the opportunities they have available. Federal law enforcement opportunities are open throughout the federal government, with law enforcement agencies operating in every federal department. Learn about additional federal law enforcement agencies and their available career opportunities at USA.gov.